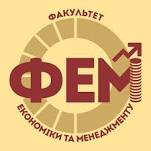 Ternopil Ivan Puluj National Technical University
Факультет економіки та менеджменту
Кафедра менеджменту та адміністрування
Financial management
syllabus
| | |
| --- | --- |
| Major | 073 - Менеджмент (бакалавр) |
| Field of knowledge | 7 Управління та адміністрування |
| Academic degree | bachelor's |
Course
Course type
required
special education
Study start course
4
Semesters
8
Form of education
full-time
Study hours structure

| | |
| --- | --- |
| 32 | – lectures |
| 32 | – practical classes |

Amount of hours for individual work
86
ECTS credits
5
Form of final examination
exam
Lecturer
| | |
| --- | --- |
| Academic degree | PhD |
| Academic title | Assoc. Prof. |
| Full name | Машлій Галина Богданівна |
Prerequirements
(prerequisite courses)
Fundamentals of Management, Finance, Accounting , Economic Analysis
Course goals and learning objectives
Purpose of the discipline is to develop the students' modern economic thinking, acquire the system of special knowledge in the sphere of financial management, and gain the practical skills and competencies based on theoretical aspects and applied recommendations needed to effective management of the enterprise.
The objectives of the course are:
- to familiarize the student with the basic concepts and methods of Financial management;
- to be able to align the finance function with the business strategy, while also meeting legal and regulatory requirements;
- to ensure adequate returns to the shareholders which will depend upon the market price of the share, expectations of the shareholders;
- to ensure optimum funds utilization. Once the funds are procured, they should be utilized in the maximum possible way at least cost;
- to ensure safety on investment, i.e, funds should be invested in safe ventures so that an adequate rate of return can be achieved;
- to plan an optimal capital structure - there should be sound and fair composition of capital so that a balance is maintained between debt and equity capital.
Course description
Lectures
Topic 1. The essence, goals and functions of Financial Management
Topic 2. The time value of money
Topic 3. Valuation of Securities
Topic 4. Сapital budgeting and capital budgeting techniques
Topic 5. Cash flow management
Topic 6. Dividend policy
Topic 7 Current asset management at the enterprise
Topic 8 Management of cost of Capital and Capital structure
Topic 9. Operating Analysis and Leverage
Topic 10. Financial risk management
Practical classes
Topic 1. The essence, goals and functions of Financial Management
Topic 2. The time value of money
Topic 3. Valuation of Securities
Topic 4. Сapital budgeting and capital budgeting techniques
Topic 5. Cash flow management
Topic 6. Dividend policy
Topic 7 Current asset management at the enterprise
Topic 8 Management of cost of Capital and Capital structure
Topic 9. Operating Analysis and Leverage
Topic 10. Financial risk management
Assessment criteria
The components of the assessment process are student activity in practical classes during the semester, the results of tests on final modules, the results of independent work.
Assessment criteria:
Module 1 - 40
Module 2 - 35
Eхam test – 25
Recommended reading list. Subject Resources
1. Mashliy H. Practice guidelines and tasks on discipline "Financial management" for the students of the speciality 073 "Management" (full-time study bachelors). – Ternopil: TNTU, 2017.
2. Financial Management Tutorial. - Access mode: https://www.wisdomjobs.com/e-university/financial-management-tutorial-289.html
3. Tirole, Jean. The Theory of Corporate Finance. Princeton University Press, 2005.
4. Crawford, Richard D., Henry A. Davis, and William W. Sihler. Smart Financial Management: The Essential Reference for the Successful Small Business. AMACOM, 2004.
5. An Introduction to Financial Management. Access mode: http://www.csun.edu/~zz1802/Finance%20303/Web-Stuff/Lecture-Notes-Mid1.pdf
6. Financial management. Access mode: https://www.slideshare.net/AshishGupta21/financial-management-module-1
7. Financial management and working capital. Access mode: https://www.coursera.org/lecture/budgeting-essentials-development/video-1-financial-management-and-working-capital-drDoE
8. Financial management. Access mode: http://www.unoy.org/evaluationguide/learning/for-organisations/financial-management/
Course author
Cand. Sc., Assoc. Prof. Машлій Галина Богданівна
Дата останнього оновлення: 2020-11-13 11:50:13