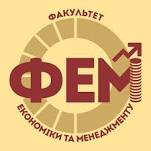 Ternopil Ivan Puluj National Technical University
Факультет економіки та менеджменту
Кафедра менеджменту та адміністрування
Methods of Decision Making
syllabus
| | |
| --- | --- |
| Major | 073 - Менеджмент (бакалавр) |
| Field of knowledge | 7 Управління та адміністрування |
| Academic degree | bachelor's |
Course
Course type
elective
special education
Study start course
4
Semesters
8
Form of education
full-time
Study hours structure

| | |
| --- | --- |
| 32 | – lectures |
| 16 | – practical classes |

Amount of hours for individual work
42
ECTS credits
3
Form of final examination
credit
Lecturer
| | |
| --- | --- |
| Academic degree | PhD |
| Full name | Шведа Наталія Михайлівна |
Prerequirements
(prerequisite courses)
Economic Forecasting, Statistics, Managerial Decision Modeling, Fundamentals of management
Course goals and learning objectives
Purpose of the "Methods of Decision Making" is forming the system of special knowledge in the sphere of decision-making, including enterprise capability and its types and enterprise resource management
Course description
Lectures
Decisions in management
Technology of decision-making process
Modeling of decision-making process
Analysis of the internal and external environment and it's impact on the implementation of alternatives
Decision modeling under uncertainty
Control of decisions implementation
Practical classes
Decisions in management
Technology of decision-making process
Modeling of decision-making process
Analysis of the internal and external environment and it's impact on the implementation of alternatives
Decision modeling under uncertainty
Control of decisions implementation
Assessment criteria
Module 1 - 20
Module 2 - 20
Assignments - 35
Credit test - 25
Recommended reading list. Subject Resources
1. John Adair / Decision Making and Problem Solving Strategies (Creating Success Series). Kogan Page; 2nd edition. 2007. 110 p.
2. Simon Haslam, Ben Shenoy. Strategic Decision Making: A Discovery-Led Approach to Critical Choices in Turbulent Times. Kogan Page. 2018. 256 p.
3. Clive Marsh. Business and Financial Models (Strategic Success Sieres). Kogan Page. 2013. 296 p.
4. Daniel Kahneman. Thinking, Fast and Slow. Farrar, Straus and Giroux. 2013. 499 p.
5. Chip and Dan Heath. Decisive: How to Make Better Choices in Life and Work. Currency. 2013. 336 p.
Course author
PhD Шведа Наталія Михайлівна
Дата останнього оновлення: 2020-11-22 21:44:41