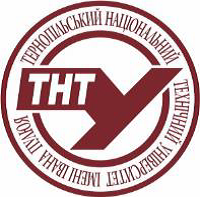 Ternopil Ivan Puluj National Technical University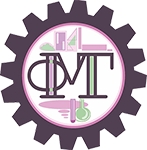 Каф. харчової біотехнології і хімії
Biochemistry
syllabus
1. Educational programs for which discipline is mandatory:
| | | | | | | |
| --- | --- | --- | --- | --- | --- | --- |
| 1 | bachelor's | 16. Хімічна та біоінженерія | 163. Біомедична інженерія (бакалавр) | | 1 | 3 |
2. The course is offered as elective for all levels of higher education and all educational programs.
4. Information about the course

Study hours structure
Lectures: 32
Practical classes: 0
Laboratory classes: 16

Amount of hours for individual work: 0
ECTS credits: 3

Teaching language
english
Form of final examination
credit
Link to an electronic course on the e-learning platform of the university
https://dl.tntu.edu.ua/bounce.php?course=5429
5. Program of discipline
Description of academic discipline, its goals, subject of study and learning outcomes
The purpose of studying the discipline Biochemistry is to form students
knowledge about the structure and properties of the main biomolecules and their
transformation in the process of vital activity of the organism.
The place of academic discipline in the structural and logical scheme of study according to the educational program
Prerequisites. List of disciplines, or knowledge and skills, possession of which students needed (training requirements) for successful discipline assimilation
Chemistry (organic, inorganic)
List of disciplines based on learning results from this discipline
Medical and Biological Research
Fundamentals of medical knowledge
Biophysical Quantity Transducers and Electrodes
Laboratory Analytical Instruments
Contents of the academic discipline
Lectures (titles/topics)
1.Introduction to biochemistry. Cell.
2.Carbohydrates.
3.Lipids.
4.Proteins. Structure and properties.
5.Enzymes.
6.Vitamins.
7.Nucleic acids.
Laboratory classes (topics)
1. Isolation of red blood cells. The biological role of proteins in the body.
2. Method of hemoglobin detection in red blood cells. Chemical composition of proteins. Classification of proteins.
3. Color reactions for proteins and amino acids. Classification of amino acids. The universal color reaction to proteins and amino acids.
4. Chromatography of amino acids. The principle of separation and identification of amino acids by chromatography on paper.
5. Methods for determining the concentration of proteins. Methods are used to determine the concentration of proteins in biochemistry
6. Determining of enzyme activity. The structure of enzymes. Mechanism of action. Classification of enzymes
7. Carbohydrates. Describe the structure and properties of the main classes of carbohydrates. Biological functions of carbohydrates in living objects
8. Lipids. Methods quantitative determination of lipids.
Learning materials and resources
1. Lehninger Principles of Biochemistry. Fourth Edition/ D.L. Nelson, M.M. Cox – USA: Wisconsin – Madison , 2004 – 1119p.
6. Policies and assessment process of the academic discipline
Assessment methods and rating system of learning results assessment
Maximum of two each modules 20 point

Table of assessment scores:
Assessment scale
VNZ
(100 points)
National
(4 points)
ECTS
90-100
Excellent
А
82-89
Good
B
75-81
C
67-74
Fair
D
60-66
E
35-59
Poor
FX
1-34
F
Approved by the department