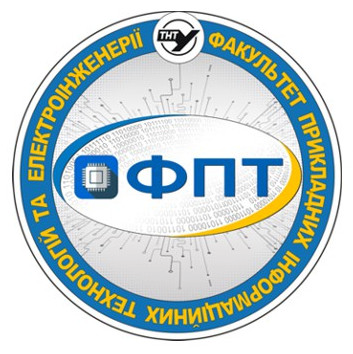 Ternopil Ivan Puluj National Technical University
Факультет прикладних інформаційних технологій та електроінженерії
Кафедра біотехнічних систем
Fundamentals of Interaction of Physical Fields with Bioobjects
syllabus
| | |
| --- | --- |
| Major | 163 - Біомедична інженерія (бакалавр) |
| Field of knowledge | 16 Хімічна та біоінженерія |
| Academic degree | bachelor's |
Course
Course type
required
special education
Study start course
3
Semesters
5
Form of education
full-time
Study hours structure

| | |
| --- | --- |
| 32 | – lectures |
| 16 | – laboratory classes |

Amount of hours for individual work
72
ECTS credits
4
Form of final examination
credit
Lecturer
| | |
| --- | --- |
| Academic degree | PhD |
| Academic title | Assoc. Prof. |
| Full name | Mykhailo Bachynsky |
Prerequirements
(prerequisite courses)
METROLOGY, PHYSIC, MATHEMATIC
Course goals and learning objectives
Purpose: training of specialists who know the methods and means of studying and analyzing the effects of physical fields on the human body and are able to use the knowledge gained in the field of biomedical engineering.
Objectives – to acquaint students with the physical basics of the study of the biological effects of physical fields, which are considered in the following sequence: physical characteristics of physical fields; natural and artificial sources of physical fields in the environment of bio-objects functioning; electrical properties of tissues of living organisms; Physical bases of interaction of physical fields with biological objects.
Course description
Lectures
INTRODUCTION. THE SUBJECT OF DISCIPLINE AND IT'S TASK
TYPES OF PHYSICAL FIELDS AND THEIR MAIN CHARACTERISTICS. FIELD IN TERMS OF MATHEMATICS
PHYSICAL FACTORS IN THE FUNCTIONING OF LIVING SYSTEMS
EFFECT OF MAGNETIC FIELD ON LIVING ORGANISMS
NATURAL AND ARTIFICIAL SOURCES OF ELECTROMAGNETIC FIELDS (EMF)
ELECTRICAL PROPERTIES OF TISSUES AND ENVIRONMENTS OF THE BODY
INFLUENCE OF PULSE AND AC CURRENTS
PHYSICAL PROCESSES IN TISSUES WHEN EXPOSED BY ELECTROMAGNETIC FIELDS
ACTION OF CURRENTS IN THE TONE FREQUENCY. DARSONVALIZATION
INFLUENCE OF HIGH-FREQUENCY MAGNETIC FIELD ON TISSUES OF A LIVING ORGANISM (INDUCTOTHERMY)
FEATURES OF THE USE OF ULTRASOUND IN BIOTECHNICAL EQUIPMENT
SOURCES AND BIOLOGICAL EFFECTS OF IONIZING RADIATION
METROLOGICAL CHANGES IN TISSUES AND ORGANS UNDER THE INFLUENCE OF EMF
THE ROLE OF ELECTROMAGNETIC FIELDS IN REGULATING THE VITAL FUNCTIONS OF ORGANISMS
INFORMATION AND PROGNOSTIC INDICATORS OF EXTERNAL INFLUENCES ON BIOLOGICAL SYSTEMS
Laboratory classes
WORK WITH ELECTROMEDICAL EQUIPMENT
INFLUENCE OF LOW-FREQUENCY MAGNETIC FIELD ON THE HUMAN BODY
IMPACT OF PULSED HIGH FREQUENCY OSCILLATIONS ON THE HUMAN BODY
INFLUENCE OF HIGH-FREQUENCY MAGNETIC FIELD ON THE HUMAN BODY
EFFECT OF ULTRASOUND ON HUMAN BODY
Assessment criteria
Passing tests, performing laboratory work, individual tasks
Recommended reading list. Subject Resources
1. Chalyi A. (Edit.), Medical and Biological Physics, Vinnytsia: Nova Knyga -2017.
2. Wolfram, S.,The mathematica book,3rd.,Cambride University Press-1996.
3. Siddiqi Ah. and P. Manchanda P., A First course in differential equation with application, Rajiv Berifor Macmillarie India Ltd -2006.
4. Biophysics, Edited by A.N. Misra, Published by InTech, Rijeka, Croatia -2012.
5. M. Silari –Introduction to Medical Physics, CERN -2008.
Course author
PhD, Assoc. Prof. Mykhailo Bachynsky
Дата останнього оновлення: 2020-11-25 17:05:16