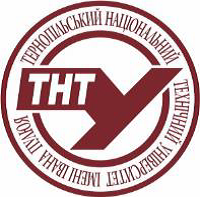 Ternopil Ivan Puluj National Technical University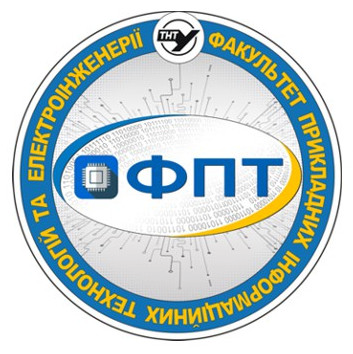 Каф. електричної інженерії
INDUSTRIAL ELECTRONICS
syllabus
1. Educational programs for which discipline is mandatory:
| | | | | | | |
| --- | --- | --- | --- | --- | --- | --- |
| 1 | bachelor's | 14. Електрична інженерія | 141. Електроенергетика, електротехніка та електромеханіка (бакалавр) | | 1 | 5 |
2. The course is offered as elective for all levels of higher education and all educational programs.
4. Information about the course

Study hours structure
Lectures: 32
Practical classes: 0
Laboratory classes: 32

Amount of hours for individual work: 56
ECTS credits: 4

Teaching language
english
Form of final examination
exam
Link to an electronic course on the e-learning platform of the university
https://dl.tntu.edu.ua/bounce.php?course=5131
5. Program of discipline
Description of academic discipline, its goals, subject of study and learning outcomes
Goals of the academic discipline are to provide students with a system of theoretical knowledge and practical skills on the basics of design, testing and operation of electronic devices of information and power electronics in industry and electric power industry.
Learning objectives of the discipline are the study of electronic components, principles of its operation, volt-ampere characteristics and parameters; applications of such electronic components in electronic devices design; acquiring of basis knowledge in design of information and power electronics equipment, its features, characteristics and parameters.
The place of academic discipline in the structural and logical scheme of study according to the educational program
Prerequisites. List of disciplines, or knowledge and skills, possession of which students needed (training requirements) for successful discipline assimilation
Higher mathematics
Physics
Theoretical basis of electrical engineering
Contents of the academic discipline
Lectures (titles/topics)
. Physical phenomena in semiconductors
SEMICONDUCTOR DIODES.
BIPOLR JUNCTION TRANSISTORS
FIELD-EFFECT TRANSITORS
THYRISTORS
AMPLIFIERS OF ELECTRICAL SIGNALS
SINGLE-STAGE TRANSISTOR AMPLIFIERS.
OPERATIONAL AMPLIFIERS
ANALOG DEVICES ON OP-AMP BASIS
SELECTIVE AMPLIFIERS AND ACTIVE FILTERS
ELECTRONIC HARMONIC OSCILLATORS.
ELECTRONIC SWITCHES.
PULSE OSCYLLATORS
RECTIFIERS
VOLTAGE REGULATORS
Practical classes (topics)
Not provided by curriculum
Laboratory classes (topics)
Introduction. Safety during lab activities. Llaboratory setups and measurement instruments.
Study of semiconductor diodes.
Study of bipolar junction transistors in common base and common-emitter circuit configurations.
Study of volt-ampere characteristics of field-effect transistor.
Single-stage transistor amplifiers.
Differential transistor amplifier.
Operational amplifier study,
Study of inverting and noninverting amplifiers and voltage summer on basis of operational amplifier.
Study of active filters on the basis of operational amplifier.
Study of pulse oscillators on the basis of operational amplifier.
Single-phase full-wave rectifier.
Semiconductor voltage regulators.
Learning materials and resources
1. M Plonus. Electronics and communication for scientist and engineers / Martin Plonus – N.Y., Pensylvania, USA. – 2003. – 702 p.
2. R. Boylestad, L. Nashelsky. Electronic Devices and Circuit / Robert Boylestad, Louis Nashelsky. – Prentice Hall
3. V. Mehta, R. Mehta. Principles of Electronics / V.K. Mehta, Ronit Mehta. – S. Chang & Company – RAM NAGAR , New Delhi. – 2007. – 792 p.
4. E. Gates/ Introduction to Electronics (Fifth edition) / Earl D. Gates/ - DELMAR. - 2007. – 553p.
5. N. Cook. Electronics. A Complete Course / Nigel. P. Cook. – PEARSO Prentice Hall. – 2004. – 1037 p.
6. Policies and assessment process of the academic discipline
Assessment methods and rating system of learning results assessment
Assessment during the semester is carried out in the form of tests in the Atutor system and by assessing laboratory work (performance, defense).
The student's grade (maximum) is formed as follows:
1. Modular control 1 grade- 20 points;
2. Modular control 2 grade- 15 points;
3. Total laboratory reports grade - 40 points;
4. Exam grade- 25 points.
5. Final score -100 points.
Total grade - 100 points

Table of assessment scores:
Assessment scale
VNZ
(100 points)
National
(4 points)
ECTS
90-100
Excellent
А
82-89
Good
B
75-81
C
67-74
Fair
D
60-66
E
35-59
Poor
FX
1-34
F
Approved by the department