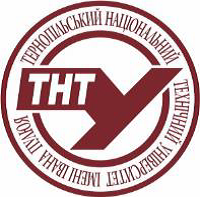 Ternopil Ivan Puluj National Technical University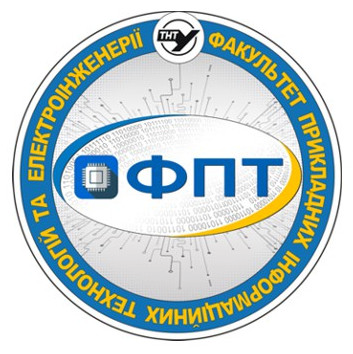 Каф. електричної інженерії
Fundamentals of Electrical Engineering
syllabus
1. Educational programs for which discipline is mandatory:
| | | | | | | |
| --- | --- | --- | --- | --- | --- | --- |
| 1 | bachelor's | 14. Електрична інженерія | 141. Електроенергетика, електротехніка та електромеханіка (бакалавр) | | 2 | 3-4 |
2. The course is offered as elective for all levels of higher education and all educational programs.
4. Information about the course

Study hours structure
Lectures: 68
Practical classes: 34
Laboratory classes: 52

Amount of hours for individual work: 236
ECTS credits: 13

Teaching language
english
Form of final examination
exam
Link to an electronic course on the e-learning platform of the university
https://dl.tntu.edu.ua/bounce.php?course=5114
5. Program of discipline
Description of academic discipline, its goals, subject of study and learning outcomes
The purpose is theoretical and practical training of students, familiarization with the principles of using the electromagnetic phenomena in the technology, enforcement the methods of analysis and calculation of electrical circuits, electrical apparatus and electrical systems. Successful mastering the course will allow students to deeply master a number of special disciplines that will be studied later.
The place of academic discipline in the structural and logical scheme of study according to the educational program
Prerequisites. List of disciplines, or knowledge and skills, possession of which students needed (training requirements) for successful discipline assimilation
Contents of the academic discipline
Lectures (titles/topics)
DC Circuits
AC Circuits
Three-phases circuits and four-poles
Non-sine circuits
Transient processes
Magnetic and non-linear circuits
Practical classes (topics)
DC Circuits
AC Circuits
Three-phases circuits
Non-sine circuits
Transient processes
Magnetic and non-linear circuits
Laboratory classes (topics)
Investigation of volt-amper characteristics of electrical circuits elements.
Investigation DC circuits calculation methods.
Investigation of energy transfer from source to consumer.
Investigation of LC serial and parallel connections.
Investigation of passive four-pole.
Investigation of three-phases circuits.
Determination of single-phase transformer parameters.
Investigation of the coil with ferromagnetic core at AC circuit
Investigation voltage and current ferroresonance.
Investigation current ferroresonance.
Investigation of non-sine voltages and currents by Fourier series method.
Determination of non-sine voltages parameters by different systems measuring devices.
Investigation of transient processes in linear RC and RLC circuits.
Learning materials and resources
1. Basic Fundamentals of Electrical Engineering, By Giorgio Rizzoni
Copyright: 2009.
2.Electrical engineering. Principles and applications. Allan.R.Hambley
3. Electrical engineering. Fundamentals Vincent del Toro.
4. Electrical Engineering: Know It All. Authors: Clive Maxfield John Bird Tim Williams Walt Kester Dan Bensky.
5. Electrical engineering. Lectures. Kuzemko.N.,2019.
6. Electrical engineering. Laboratory works. Kuzemko.N.,2019.
7. Electrical engineering. Practicum. Kuzemko.N.,2018.
6. Policies and assessment process of the academic discipline
Assessment methods and rating system of learning results assessment
Third semester:
Tests 15+20 balls
Labworks 20 balls
Practica 20 balls

Fourth semester:
Tests 15+20 balls
Labworks 20 balls
Practica 20 balls

Table of assessment scores:
Assessment scale
VNZ
(100 points)
National
(4 points)
ECTS
90-100
Excellent
А
82-89
Good
B
75-81
C
67-74
Fair
D
60-66
E
35-59
Poor
FX
1-34
F
Approved by the department