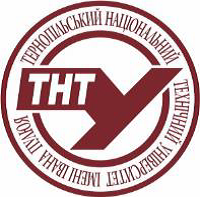 Ternopil Ivan Puluj National Technical University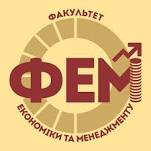 Каф. менеджменту та адміністрування
Corporate Management
syllabus
1. Educational programs for which discipline is mandatory:
| | | | | | | |
| --- | --- | --- | --- | --- | --- | --- |
| 1 | master's | 7. Управління та адміністрування | 073. Менеджмент (магістр) | | 5 | 10 |
2. The course is offered as elective for all levels of higher education and all educational programs.
4. Information about the course

Study hours structure
Lectures: 28
Practical classes: 14
Laboratory classes: 0

Amount of hours for individual work: 78
ECTS credits: 4

Teaching language
english
Form of final examination
exam
coursework
Link to an electronic course on the e-learning platform of the university
https://dl.tntu.edu.ua/bounce.php?course=5054
5. Program of discipline
Description of academic discipline, its goals, subject of study and learning outcomes
Purpose of the "Corporate Management" is forming the system of special knowledge in the field of corporate activity, management of enterprises, corresponding competences based on mastering the main theoretical positions and the necessary practical skills that allow implementing the processes of corporate management effectively.
Tasks:
A student has to demonstrate such learning outcomes on the discipline:
 to study the theoretical foundations and principles of corporate Management;
 to form the concept of the corporate culture;
 to analyze international standards in the branch of corporate Management;
 to the research of the methodical principles of the corporate organization;
 to develop a system of information monitoring in the management of the corporation;
 to study the legal mechanisms of management of state corporate rights;
 to acquire skills in making important practical decisions in the field of corporate Management.
The place of academic discipline in the structural and logical scheme of study according to the educational program
Prerequisites. List of disciplines, or knowledge and skills, possession of which students needed (training requirements) for successful discipline assimilation
Economic theory, economics and enterprise finance, management, accounting and auditing, law, strategic management, innovation management, finance, money and credit, business analysis, exchange activities, economic forecasting, management decision-making methods, international management, entrepreneurship, strategic analysis.
Contents of the academic discipline
Lectures (titles/topics)
Subject and system of the course "Corporate Management". International Сorporate Management standards. Economic partnerships as an organizational and legal form of entrepreneurship. Corporate securities. Management bodies of joint-stock companies. Organization of corporations. Shareholder status and protection of his rights. Corporate finance. The role of information in the Сorporate Management process. Management of state corporate rights.
Practical classes (topics)
Principles of Сorporate Management of the Confederation of European Associations of Shareholders. Constituent documents of a business partnership. Composition and legal regime of the property of the economic partnership. Functions of registrars and custodians. Stock deals. Securities traders and trade organizers. Audit commission of the joint-stock company. Functional structuring of the corporation. Features of the legal status of the founders of a joint-stock company. State dividend policy. Assessment of state corporate rights.
Approved by the department