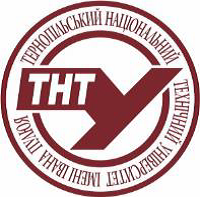 Ternopil Ivan Puluj National Technical University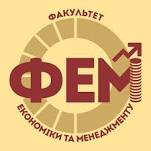 Каф. менеджменту та адміністрування
Pedagogics and ethics of professional activities
syllabus
1. Educational programs for which discipline is mandatory:
| | | | | | | |
| --- | --- | --- | --- | --- | --- | --- |
| 1 | master's | 7. Управління та адміністрування | 073. Менеджмент (бакалавр) | | 5 | 10 |
2. The course is offered as elective for all levels of higher education and all educational programs.
4. Information about the course

Study hours structure
Lectures: 28
Practical classes: 14
Laboratory classes: 0

Amount of hours for individual work: 78
ECTS credits: 4

Teaching language
english
Form of final examination
credit
Link to an electronic course on the e-learning platform of the university
https://dl.tntu.edu.ua/bounce.php?course=5022
5. Program of discipline
Description of academic discipline, its goals, subject of study and learning outcomes
The purpose is to provide a general understanding of the origin, definition, history, application and relationship of both business ethics and business law, along with the methods by which they are conceptualized and enforced. In addition, you now have a framework by which to help you make the correct legal and ethical decisions as they pertain to your managerial responsibilities.
Objectives:
A student has to demonstrate such learning outcomes on the discipline:
1. to know the special responsibilities placed upon you as a manager of people in the workplace, and of the significant impact that your legal and ethical responsibilities as a manager play for all stakeholders and society in general;
2. to acquire skills to identify individual business style and ethical needs of employee;
3. to know the role of the brands and the benefits of branding for the consumer and the manufacturer;
4. to know the goals and principles of ethical business communications and barriers of business communication;
5. to know and understand the nature, essence and principles of pedagogy in professional activity.
Contents of the academic discipline
Lectures (titles/topics)
THEORETICAL ANG METHOLOGICAL ASPECTS OF ETHICS
1. The meaning and essence of business ethics.
2. The role of business ethics in management responsibilities.
3. The essence of ethical management.
4. Managerial guidelines for ethical dilemmas

THE FUNDAMENTALS OF PEDAGOGY AND ETHICS IN PROFESSIONAL ACTIVITY
1. The meaning of pedagogy.
2. The principles of pedagogy.
3. Professional activity of manager.
4. Ethics and culture of manager.

ETHICAL ROLE OF THE MANAGER
1. Ethical leadership.
2. Ethical decision making frameworks.
3. Moral development.

ETHICAL COMMUNICATION IN BUSINESS
1. Aspects of ethical communication.
2. The goals and principles of ethical business communications
3. Communication & ethical issues in business.
4. Barriers of business communication.

ETHICAL ISSUES IN THE EMPLOYER-EMPLOYEE RELATIONSHIP
1. What is an Employer-Employee Relationship?
2. Ethical responsibilities in the employer-employee relationship.
3. Ethical issues in the workplace.

ETHICAL CONFLICTS IN THE WORKPLACE
1. The meaning and types of ethical conflicts.
2. Social responsibilities.
3. Ethical problems of managers.
Practical classes (topics)
Topic 1. Theoretical and methological aspects of ethics
Topic 2. The fundamentals of pedagogy and ethics in professional activity
Topic 3. Ethical role of the manager
Topic 4. Ethical communication in business
Topic 5. Ethical issues in the employer-employee relationship
Topic 6. Ethical conflicts in the workplace
Learning materials and resources
1, Aguilar, F. J., "Managing Corporate Ethics: Learning from America's ethical companies how to supercharge business performance." New York: Oxford University Press. 1994.
2. Abagail W., et al., The Oxford Handbook of Corporate Social Responsibility. New York: University Press, 2009.
3. Carroll, A. B., Business and Society: Ethics and Stakeholder Management, 3rd edn. Cincinnati: SouthWestern Publishing Co./International Thompson Publishing. 1996.
4. Crane, Andrew, and Dirk Matten. "Business ethics: Managing corporate citizenship and sustainability in the age of globalisation." Aufl., New York (2010)
5. Ferrell, Odies C., and John Fraedrich. Business ethics: Ethical decision making and cases. Houghton Mifflin College Division, 1991.
Approved by the department