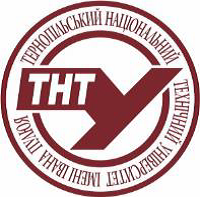 Ternopil Ivan Puluj National Technical University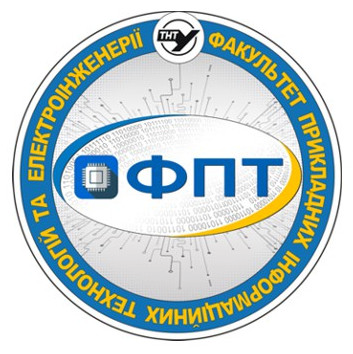 Fundamentals of Signals Theory
syllabus
1. Educational programs for which discipline is mandatory:
| | | | | | | |
| --- | --- | --- | --- | --- | --- | --- |
| 1 | bachelor | 16. Хімічна та біоінженерія | 163. Біомедична інженерія (бакалавр) | Biomedical engineering | 2 | 3 |
2. The course is offered as elective for all levels of higher education and all educational programs.
4. Information about the course

Study hours structure
Lectures: 32
Practical classes: 0
Laboratory classes: 32

Amount of hours for individual work: 56
ECTS credits: 4

Teaching language
english
Form of final examination
credit
Link to an electronic course on the e-learning platform of the university
https://dl.tntu.edu.ua/bounce.php?course=4914
5. Program of discipline
Description of academic discipline, its goals, subject of study and learning outcomes
Purpose: the study of the structure of signals as information carriers; structure and methods of analysis of electronic circles, on the basis of which the devices of transmission and transformation of information are built.
Objectives: acquaintance of students with signal structure and their processing.
The place of academic discipline in the structural and logical scheme of study according to the educational program
Prerequisites. List of disciplines, or knowledge and skills, possession of which students needed (training requirements) for successful discipline assimilation
Contents of the academic discipline
Lectures (titles/topics)
SIGNALS
MATHEMATICAL MODELS OF SIGNALS
INFORMATION CAPACITY OF SIGNALS
AMPLITUDE MODULATION
ANGULAR MODULATION
AMPLITUDE-PULSE MODULATION
DISCRETE FORM OF SIGNALS
SIGNAL DISCRETIZATION
Practical classes (topics)
Laboratory classes (topics)
HIGH-CARRIER AMPLITUDE MODULATION
AMPLITUDE MODULATION WITH SUPPRESSED CARRIER
FREQUENCY AND PHASE MODULATION OF SIGNALS
AMPLITUDE-PULSE MODULATION
DISCRETIZATION AND QUANTIZATION OF SIGNALS
Learning materials and resources
1. Roland Priemer (1991). Introductory Signal Processing. World Scientific. p. 1.
2. Pragnan Chakravorty, "What Is a Signal? [Lecture Notes],"IEEE Signal Processing Magazine, vol. 35, no. 5, pp. 175-177, Sept. 2018.
3. "Digital signals". www.st-andrews.ac.uk.
4. Proakis, John G.; Manolakis, Dimitris G. (2007-01-01). Digital Signal Processing. Pearson Prentice Hall.
5. Paul Horowitz; Winfield Hill (2015). The Art of Electronics. Cambridge University Press.
6. Policies and assessment process of the academic discipline
Policies of the discipline
The policy of the discipline is determined by a system of requirements that the teacher imposes on the student in the study of the discipline "Fundamentals of Signal Theory" and is based on the principles of academic integrity.
Requirements for attending classes (inadmissibility of absences, delays, etc.); rules of conduct in the classroom (active participation, performance of the required minimum of educational work, etc.); incentives and penalties (for which points can be accrued or deducted, etc.).
The policy of the discipline "Fundamentals of Signal Theory" is built taking into account the norms of the legislation of Ukraine on academic integrity, the Charter, the provisions of TNTU:
1 Regulations on the organization of the educational process at Ternopil National Technical University named after Ivan Pulyuy - order №4 / 7-340 from 21.05.2015 with changes from 25.06.2019 - order №4 / 7-622 from 27.06.2019 and from 14.04.2020 - order №4 / 7-243 dated 15.04.2020
2 Regulations on the individual curriculum of a student of Ternopil National Technical University named after Ivan Pulyuy (new edition) - order №4 / 7-669 from 25.09.2020
3 Regulations on academic mobility of participants in the educational process of Ternopil National Technical University named after Ivan Pulyuy
4 Regulations on the assessment of applicants for higher education of Ternopil National Technical University named after Ivan Pulyuy (new edition) - order №4 / 7-670 from 25.09.2020
5 Regulations on academic mobility of students of TNTU named after I. Pulyuy - order№4 / 7-454 from 16.07.2013
6 Regulations on the settlement of conflict situations at the Ternopil National Technical University named after Ivan Pulyuy - Order №4 / 7-164 of 01.03.2021
7 Regulations on the final semester control of learning outcomes of students of Ternopil National Technical University named after Ivan Pulyuy - order №4 / 7-122 from 17.02.2020
8 Temporary procedure for semester control and certification of applicants for higher education of Ternopil National Technical University named after Ivan Pulyuy - order №4 / 7-350 from 25.05.2020
9. Regulations on prevention of academic plagiarism in Ternopil National Technical University named after Ivan Pulyuy - order №4 / 7-964 from 01.11.2019 with changes from 19.12.2019 order №4 / 7-114 from 12.02.2020, with changes from 26.01. 2021 - order №4 / 7-72 dated 02.02.2021
10. Regulations on academic integrity of participants in the educational process of Ternopil National Technical University named after Ivan Pulyuy - order №4 / 7-969 from 11/01/2019
Charter of Ternopil National Technical University. I. Pulyuya (new edition) - order of the Ministry of Education and Science №248 dated 25.02.2019
11. Charter of Ternopil National Technical University. I. Pulyuya (new edition) - order of the Ministry of Education and Science №248 dated 25.02.2019

Assessment methods and rating system of learning results assessment
During the control the following are taken into account: attendance of lectures and laboratory classes, execution and defense of reports on laboratory works, passing of modular controls, performance of tasks on independent work
Current control: express survey, survey on the topic of the lesson, etc. Modular control: conducted twice a semester.
Semester control: exam and defense of the course project
Conditions of admission to semester control: semester rating is more than 45 points


Table of assessment scores:
Assessment scale
VNZ
(100 points)
National
(4 points)
ECTS
90-100
Excellent
А
82-89
Good
B
75-81
C
67-74
Fair
D
60-66
E
35-59
Poor
FX
1-34
F
Approved by the department