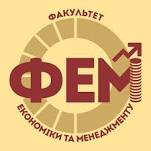 Ternopil Ivan Puluj National Technical University
Факультет економіки та менеджменту
Кафедра управління інноваційною діяльністю та сферою послуг
Innovation project management
syllabus
| | |
| --- | --- |
| Major | 073 - Менеджмент (магістр) |
| Field of knowledge | 7 Управління та адміністрування |
| Academic degree | master's |
Course
Course type
required
special education
Study start course
5
Semesters
From 10 — to 11
Form of education
full-time
Study hours structure

| | |
| --- | --- |
| 28 | – lectures |
| 14 | – practical classes |

Amount of hours for individual work
53
ECTS credits
3,0
Form of final examination
exam
Lecturer
| | |
| --- | --- |
| Academic degree | Cand. Sc. |
| Full name | Федишин Ірина Богданівна |
Prerequirements
(prerequisite courses)
Course goals and learning objectives
The program and thematic plan of the discipline is aimed to form students' knowledge and skills in organizing and innovative projects managing, providing the creation and implementation of new products, technologies and thorough study of market management principles of project management.
Course description
Lectures
TOPIC 1. INNOVATION PROJECT AS OBJECT OF MANAGEMENT.
TOPIC 2. BASIS OF INNOVATION PROJECT MANAGEMENT.
TOPIC 3. EVALUATION OF INNOVATION PROJECTS.
TOPIC 4. STRUCTURE OF ORGANIZATION AND PROJECT`S PARTICIPANTS.
TOPIC 5. PLANNING THE PROJECT REALIZATION.
TOPIC 6. MANAGEMENT OF INNOVATION PROJECTS RISKS.
TOPIC 7. METHODS OF INNOVATIVE PROJECTS RISK CONTROL .
Practical classes
Topic 1. Innovative project as an object of management.
Topic 2. Fundamentals of innovation project management.
Topic 3. Evaluation of the effectiveness of innovative projects.
Topic 4. Methods and technology of innovation project management.
Topic 5. Project implementation planning
Topic 6. Design and documentation. Budget of the project.
Topic 7. Investing and business planning of innovative projects.
Assessment criteria
Assessment of knowledge from the course is carried out according to the rating system. The general rating of the discipline is 100 points. The total number of points between the types of control is distributed as follows:
- 1st module - 25 points;
- 2nd module - 25 points;
- points for Individual scientific research - 25 points.
Exam - 25 points
Recommended reading list. Subject Resources
1. А Guide to the Project Management Body of Knowledge/ Third Edition (PMBOK® Guide) an American National Standard ANSI/PMI 99-001-2014
2. ICB. IPMA Competence Baseline, IPMA, Version 3.0, 2011. 199 p.
3. Project manager's handbook. Applying best practice across global industries. / Ed. D. Cleland. 2007. 547 p.
4. The Standard for Portfolio Management - Second Edition. PMI, 2014.
5. Managing Successful Projects with PRINCE2. Reference Manual. 2012, Nantwich, Cheshire CW5 6GD
Course author
Cand. Sc. Федишин Ірина Богданівна
Дата останнього оновлення: 2020-11-30 11:25:32