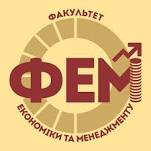 Ternopil Ivan Puluj National Technical University
Факультет економіки та менеджменту
Кафедра управління інноваційною діяльністю та сферою послуг
E-business and e-commerce
syllabus
| | |
| --- | --- |
| Major | 073 - Менеджмент (магістр) |
| Field of knowledge | 7 Управління та адміністрування |
| Academic degree | master's |
Course
Course type
elective
special education
Study start course
5
Semesters
From 9 — to 10
Form of education
full-time
Study hours structure

| | |
| --- | --- |
| 14 | – lectures |
| 28 | – laboratory classes |

Amount of hours for individual work
56
ECTS credits
3,0
Form of final examination
credit
Lecturer
| | |
| --- | --- |
| Academic degree | Cand. Sc. |
| Full name | Федишин Ірина Богданівна |
Prerequirements
(prerequisite courses)
Information systems and technologies
Course goals and learning objectives
The purpose of the course "E-commerce" is to study modern and strategic technologies of e-commerce, the principles of e-commerce systems, effective and safe application in practice of modern tools and technologies of e-commerce. The purpose of studying the discipline is to provide theoretical and practical knowledge on the implementation of business transactions and transactions using electronic means
Course description
Lectures
TOPIC 1. BASIC CONCEPTS OF ELECTRONIC BUSINESS AND ELECTRONIC COMMERCE
TOPIC 2. ECOMMERCE AS A PART OF ELECTRONIC BUSINESS
TOPIC 3. BASIS OF FUNCTIONING OF GLOBAL COMPUTER NETWORK INTERNET.
TOPIC 4. E-COMMERCE SYSTEMS IN CORPORATE SECTOR
TOPIC 5. INFORMATION MANAGEMENT FOR EFFECTIVE E-COMMERCE BUILDING THROUGH INTRANET AND EXTRANET
TOPIC 6. ELECTRONIC PAYMENT SYSTEMS
TOPIC 7. SECURITY AND INFORMATION PROTECTION IN THE INTERNET.
Laboratory classes
LAB №1. Internet services. Optimization of information search in Internet. Types of e-commerce.
LAB №2. Description of electronic store.
LAB №3. Working with the electronic exchanges and auctions.
LAB №4. Marketing and advertising in Internet.
LAB №5. Intranet/Extranet Publisher. Electronic Payment systems.
Assessment criteria
Assessment of knowledge from the course "E-business and e-commerce" is carried out according to the rating system. The general rating of the discipline is 100 points. The total number of points between the types of control is distributed as follows:
- 1st module - 25 points;
- 2nd module - 25 points;
- points for laboratory work 25 points
Credit - 25 points.
Recommended reading list. Subject Resources
1. Anita Rosen, The E-commerce Question and Answer Book (USA: American Management
Association, 2000), 5.
2. Thomas L. Mesenbourg, Measuring Electronic Business: Definitions, Underlying Concepts,
and Measurement Plans.
3. "E-commerce/Internet: B2B: 2B or Not 2B?" (Goldman Sachs Investment Research,
November 1999), v. 1.1, 16,68-71.
4. Industry Canada, Canada's Business and Consumer Site; available from http://
strategis.gc.ca; accessed 26 September 2002.
5. Andrea Goldstein and David O'Connor, E-commerce for Development: Prospects and
Policy Issues, (OECD Development Centre, September 2000); available from http//
www.oecd.org/dev/publication/tp1a.htm; accessed 26 September 2002.
Course author
Cand. Sc. Федишин Ірина Богданівна
Дата останнього оновлення: 2020-11-30 11:31:49