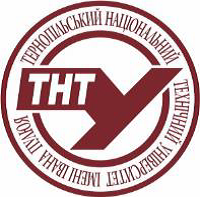 Ternopil Ivan Puluj National Technical University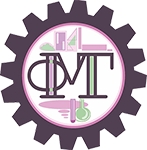 Каф. будівельної механіки
Building materialscience
syllabus
1. Educational programs for which discipline is mandatory:
| | | | | | | |
| --- | --- | --- | --- | --- | --- | --- |
| 1 | bachelor's | 19. Архітектура та будівництво | 192. Будівництво та цивільна інженерія (бакалавр) | | 2 | 3-4 |
2. The course is offered as elective for all levels of higher education and all educational programs.
3. Information about the author of the course

Full name
Kramar Halyna
Academic degree
PhD
Academic title
Assoc. Prof.
Link to the teacher`s page on the official website of the University
Е-mail (in the domain tntu.edu.ua)
4. Information about the course

Study hours structure
Lectures: 52
Practical classes: 0
Laboratory classes: 68

Amount of hours for individual work: 180
ECTS credits: 10

Teaching language
english
Form of final examination
exam
Link to an electronic course on the e-learning platform of the university
https://dl.tntu.edu.ua/bounce.php?course=2756
5. Program of discipline
Description of academic discipline, its goals, subject of study and learning outcomes
The purpose of the academic discipline study. To provide students with a system of theoretical knowledge and practical skills on the basics of material, which using in civil (residential and public) and industrial buildings, their composition, structure, properties and application of different families of materials and relationship among them. To focuses on cement, concrete, steel, new waterproof materials, and the environment-friendly materials. To make the knowledge about materials for students more applicable, more substantial, and more novel
The place of academic discipline in the structural and logical scheme of study according to the educational program
Prerequisites. List of disciplines, or knowledge and skills, possession of which students needed (training requirements) for successful discipline assimilation
List of disciplines based on learning results from this discipline
Reinforced concrete and masonry structures
Contents of the academic discipline
Lectures (titles/topics)
SEMESTER 3
TYPES OF MATERIALS. MATERIAL'S PROPERTIES
SOLIDIFICATION PROCESS
PLASTIC DEFORMATION
PHASE DIAGRAMS ANALYSIS
CARBON AND ALLOY STEELS. CAST IRON
HEAT TREATMENT of STEEL
ALUMINUM AND COOPER ALLOYS
PLASTICS
SEMESTER 4
INTRODUCTION
THE BASIC PROPERTIES OF BUILDING MATERIALS
AIR HARDERING BINDING MATERIALS
CEMENT
CONCRETE
BUILDING MORTAR
WALL AND ROOF MATERIALS
SPECIAL PROPERTIES OF STEEL
WOOD
WATERPROOF MATERIALS
BUILDING PLASTIC
HEAT-INSULATING MATERIALS AND SOUND-ABSORBING MATERIALS
FINISHING MATERIALS
Laboratory classes (topics)
SEMESTER 3
Introduction. Safety during lab activities
Mechanical properties
Macroscopic analysis of steel goods
Solidification process
Process of plastic deformation
Thermal analysis
Plain carbon steels
Cast iron
Alloy steels (low alloy steels and stainless steels)
Heat treatment of steel
Aluminum and its alloys
Copper and its alloys
Ceramics
Polymers
SEMESTER 4
Determination the density of sand
Determination of apparent density and porosity
Determination of wettability and water-absorption
Determination of thermal expansion coefficient
Determination of normal viscosity of the gypsum mixture
Determination of the water consumption for cement normal consistency
Determination of mortar consistency
Size deviation and appearance quality tests of fired common brick
Determination the mechanical properties of steel bar
Determination of wood moisture
Determination the mechanical properties of wood
Determination the properties of petroleum asphalt
Determination the properties of building plastic
Mathematical processing of test results
Learning materials and resources
1. A.Schawetzer. Metallic Materias. Physical, Mechanical, and Corrosion Propertyies. – N.Y., Pensylvania, USA. – 2003. – 702 p.
2. Michael F. Ashby, David R.H. Jones. Engineering Materials 2. An Introduction to Microstructures and Processing. – Published by Elsevier Ltd. – 2013. – 545 p.
3. Callister, William D., Fundamentals of materials science and engineering : an integrated approach / William D. Callister, David G. Rethwisch.—4th ed. p. cm.
4. Haimei Zhang, Building materials in civil engineering / Published by Woodhead Publishing Limited, UK. – 2011. – 453 p.
5. Chen Zhiyuan, Li Qiling. 2000. Civil Engineering Materials. Wuhan: Wuhan University of Technology Press.
Approved by the department