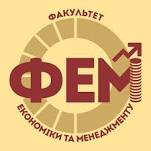 Ternopil Ivan Puluj National Technical University
Факультет економіки та менеджменту
Кафедра менеджменту та адміністрування
Business communication
syllabus
| | |
| --- | --- |
| Major | 073 - Менеджмент (бакалавр) |
| Field of knowledge | 7 Управління та адміністрування |
| Academic degree | bachelor's |
Course
Course type
elective
special education
Study start course
3
Semesters
5
Form of education
full-time
Study hours structure

| | |
| --- | --- |
| 36 | – lectures |
| 18 | – practical classes |

Amount of hours for individual work
51
ECTS credits
3
Form of final examination
credit
Lecturer
| | |
| --- | --- |
| Academic degree | Cand. Sc. |
| Academic title | Assoc. Prof. |
| Full name | Lutsykiv Ivanna |
Course goals and learning objectives
To give students a comprehensive view of communication, its scope and importance in business, and the role of communication in establishing a favorable outside the firm environment, as well as an effective internal communications program.
Objectives:
A student has to demonstrate such learning outcomes on the discipline :
1. to understand and demonstrate writing and speaking processes through invention, organization, drafting, revision, editing, and presentation.
2. to understand the importance of specifying audience and purpose and to select appropriate communication choices.
3. to understand and appropriately apply modes of expression, i.e., descriptive, expositive, narrative, scientific, and self-expressive, in written, visual, and oral communication.
4. to participate effectively in groups with emphasis on listening, critical and reflective thinking, and responding.
5. to understand and apply basic principles of critical thinking, problem solving, and technical proficiency in the development of exposition and argument.
6. to develop the ability to research and write a documented paper and/or to give an oral presentation.
Course description
Lectures
Business Communication
1. The Building Blocks of Effective Messages.
2. The Managerial Functions of Communication.
3. The Importance of Listening, Speaking, and Interpersonal Communication.
4. The Documents That Writers in Organizations.
5. The Cost of Correspondence.
6. Benefits of Improving Correspondence.
7. Criteria for Effective Messages.

Trends In Business And Administrative Communication
1. Trends in business and administrative communication.
2. Understanding and analyzing business communication situations.
3. Six questions which help you analyze your audience.
4. How to organize your information to fit your audiences, your purposes, and the situation.

Theories Of Communication
1. Theories of communication.
2. Electronic theory.
3. Social environment theory.
4. Rhetorical theory.
5. The process of communication & miscommunication.

Adapting Your Message To Your Audience
1. Identifying your audiences.
2. Why is audience so important?
3. Audience and the communication process.
4. Audience and business messages.
5. Analyzing individuals and members of groups.
6. Personality. Values and beliefs. Psychographic characteristics.

Adapting Your Message To Your Audience (continue)
1. Analyzing people in organizations.
2. Organizational culture.
3. How do I use audience analysis to reach my audience?
4. Strategy. Organization. Style. Document Design. Photographs and visuals.
5. Different needs of audiences: what if my audiences have different needs?

What Is A Resume?
1. What is a resume?
2. Writing a resume.
3. Purpose of a resume.
4. What is an effective resume?
5. What should go in a resume?
6. Resume formats.
7. Resume keywords.
8. Resume action verbs.
9. Manager resume: skills needed in a manager. Sample management resume.

Job Descriptions
1. Writing job descriptions.
2. Job description template.
3. Person-profile template: tips on creating, introducing and agreeing job descriptions.
4. Directors responsibilities, corporate responsibility and job descriptions.

Types Of Interviews
1. The Screening Interview.
2. The Informational Interview.
3. The Directive Style.
4. The Meandering Style.
5. The Stress Interview.
6. The Behavioral Interview.
7. The Audition.
8. The Group Interview.
9. The Tag-Team Interview.
10. The Mealtime Interview.
11. The Follow-up Interview.

What is a report?
1. The format, contents and purpose of reports.
2. Business reports: the purpose of the report.
3. What is the subject of the report?
4. What is the timescale?
5. Structure of reports.
6. The main part of the report.
7. The presentation of your report.

Business Meetings
1. How to Plan a Meeting.
2. Before You Go to a Business Meeting.
3. At the Business Meeting.
4. When the Business Meeting is Over Running meetings.
5. Factors affecting how best to run meetings.
6. Meetings - basic rules.
7. Meeting notes structure and template.
Practical classes
Business Communication
Trends In Business And Administrative Communication
Theories Of Communication
Adapting Your Message To Your Audience
Adapting Your Message To Your Audience (continue)
What Is A Resume
Job Descriptions
Types Of Interviews
What is a report?
Business Meetings
Recommended reading list. Subject Resources
1. Kitty O. Locker, Stephen Kyo Kaczmarek. – 4 ed. - Business Communication. Building critical skills Frederick K. Moss, "Perceptions of Communication in the Corporate Community," Journal of Business and Technical Communication 9, no. 1 (January 1995).
2. Watson Wyatt Worldwide, "Effective Employee Communication Linked to Greater Shareholder Returns, Watson Wyatt Study Finds"
3. David A. Victor, International Business Communication (New York: HarperCollins, 1992), 148-60.
4. Raymond W. Beswick, "Communicating in the Automated Office," American Business Communication Association International
5. Convention J. C. Mathes and Dwight W. Stevenson, Designing Technical Reports: Writing for Audiences in Organizations
Course author
Cand. Sc., Assoc. Prof. Котовська Ірина Василівна
Дата останнього оновлення: 2020-11-05 09:37:57