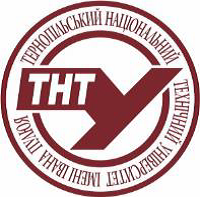 Ternopil Ivan Puluj National Technical University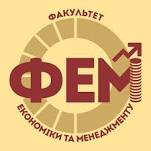 Каф. менеджменту та адміністрування
Human resource management
syllabus
1. Educational programs for which discipline is mandatory:
| | | | | | | |
| --- | --- | --- | --- | --- | --- | --- |
| 1 | bachelor's | 7. Управління та адміністрування | 073. Менеджмент (бакалавр) | | 3 | 6 |
2. The course is offered as elective for all levels of higher education and all educational programs.
3. Information about the author of the course

Full name
Kotovska Iryna
Academic degree
Cand. Sc.
Academic title
Assoc. Prof.
Link to the teacher`s page on the official website of the University
Е-mail (in the domain tntu.edu.ua)
4. Information about the course

Study hours structure
Lectures: 32
Practical classes: 32
Laboratory classes: 0

Amount of hours for individual work: 86
ECTS credits: 5

Teaching language
english
Form of final examination
exam
Link to an electronic course on the e-learning platform of the university
https://dl.tntu.edu.ua/bounce.php?course=2208
5. Program of discipline
Description of academic discipline, its goals, subject of study and learning outcomes
The purpose is to acquire students with skills essential for global HR managers: effective communication technique, the ability to listen well, people development and reinforcement of management decisions, ability to communicate and understand cultural differences, a comprehensive understanding of the international business environment, managing complex organizational issues.
Objectives:
to present the main concepts, principles, theories, functions and models related to human resource management;
to cover both theoretical and practical human resource management aspects while paying a special attention to innovative human resource management techniques, oriented to all stakeholders, competitive advantages of organizations as well as the rapidly changing context of management.
to increase student's understanding and awareness of how organizations recruit, motivate, develop and retain their employees and manage their human resource functions and systems.
Contents of the academic discipline
Lectures (titles/topics)
Why Is HRM Important to an Organization?
1.Management Essentials.
2. Why is HR important t an organization?
3. How External Influences Affect HRM.
4. HRM Function: Staffing Function Activities; Goals of the Training and Development Function; The Motivation Function; 5.Important Is the Maintenance Function?

The role of the HR practitioner
1.What is expected from HR professionals.
2.Activities And Roles Of HR Practitioners.
3.Classifying the types of roles HR specialists.
4.Models Of HR Management Roles.
5.Conflict In The HR Contribution.
6.Professionalism In Human Resource Management

Human resource planning
1.An organizational framework.
2.Linking organizational strategy.
3.Assessing Current Human Resources.
4.Human resource information systems.
5.Determining the Demand for Labor.
6.Predicting the Future Labor Supply.
7.Matching Labor Demand and Supply.
8.Job analysis methods.
9.Observation Method.
10.Individual Interview Method. Group Interview Method. Structured
11.Questionnaire Method.
12.Technical Conference Method. Diary Method.


Recruiting
1.Recruiting Goals.
2.Factors That Affect Recruiting Efforts.
3.Constraints on Recruiting Effort.
4.Organization Image.
5.Recruiting Costs.

Foundation Of Selection
1.The Selection Process.
2.Initial Screening.
3.Completing the Application Form.
4.Weighted Application Forms.
5.Employment Tests.
6.Assessment Centers Comprehensive Interviews.
7.Behavioral Interviews.
8.Background Investigation.
9.Conditional Job Offers.
10.Medical/Physical Examination.
11.Job Offers.
12.The Comprehensive Approach.

Foundation Of Selection (continue)
1.Selection for self-management teams.
2.Key elements for successful predictor.
3.Reliability.
4.Validity. Content Validity. Construct Validity.
5.Criterion-Related Validity.
6.Validity Analysis. Validity Generalization.
7.Selection from a global perspective.
8.Final thoughts: excelling of the interview.
9.Socializing, Orientation And Development Employee
10.The insider-outsider passage.

Socialization.
1.The Socialization Process.
2.The purpose of new-employees orientation.
3.Learning the Organization's Culture.
4.The CEO's Role in Orientation.
5.HRM's Role in Orientation.
6.Employee Training.
7.Diversity Issues in HRM.
8.Training and EEO.
9.Determining Training Needs.
10Training Methods.

Socializing, Orientation And Development Employee (continue)
1.Employee Development.
2.Employee Development Methods.
3.Job Rotation.
4.Committee Assignment.
5.Lecture Courses and Seminars Simulations.
6.Outdoor Training.
7.Organization Development.
8.OD Techniques.
9.OD Methods.
10.Learning organization.
11.Evaluating Training and Development effectiveness.
12.Post-Training Performance Method.
13.International training and development issues.
14.Cross-Cultural Training.

Working in Groups

1.Why Work in Groups?
2.Writing Tasks Suited to Group Work.
3.Fact and Fiction: Common Fears about Group Work
4.Advantages and limitations of working with groups.
5.Johari Window.
6.Implementing Johari Window in practice.
Practical classes (topics)
1. Why Is HRM Important to an Organization?
2. The role of the HR practitioner
3. Human resource planning
4. Recruiting
5. Foundation Of Selection
6. Foundation Of Selection (continue)
7. Socializing, Orientation And Development Employee
8. Socializing, Orientation And Development Employee (continue)
9. Working in Groups
Learning materials and resources
1. Kotovs'ka I. V. The course of lectures and handbook for practical classes on discipline "Human Resource Management" for the 3rd year students of the specialty 6.030601 "Management" (full-time study bachelors) (full-time study bachelors). – Ternopil: TNTU, 2017. – 170 p.
2. Legge, K (1995) Human Resource Management: Rhetorics and realities, Macmillan, London,
3.Fombrun, C J, Tichy, N M, and Devanna, M A (1984) Strategic Human Resource Management, Wiley, New York,
4.Boxall, P F, Purcell, J and Wright, P (2007) The goals of HRM, in (ed) P Boxall, J Purcell and P Wright, Oxford Handbook of Human Resource Management, Oxford University Press, Oxford,
5.Beer, M, Spector, B, Lawrence P, Quinn Mills, D and Walton, R (1984) Managing Human Assets, The Free Press, New York
6.Raymond A. Noe [et al.].- 2nd ed. Fundamentals of Human Resource Management[McGraw-Hill/Irwin]. Michael Armstrong. – 7 ed.
7. A Handbook of Human Resource Management Practice David A DeCenzo, Stephen P. Rob-bins– 8th ed. Fundamentals of Human Resource Management.
8. Storey, J. (1992) Developments in the Management of Human Resources.
Additional
1. Blackwell. Swart, J., Kinnie, N., Purcell, J. (2003) People and Performance in Knowledgeintensive Firms, CIPD.
2. Boselie, P., Dietz, G. (2003) Commonalities and Contradictions in Research on Human Resource Management and Performance. Paper presented at the Academy of Management Seattle, 2003.
3. Boxall, P., Purcell, J. (2003) Strategy and Human Resource Management. Palgrave. Brown, D. (2003) A capital idea. People Management, 26 June, 42–46.
Approved by the department